Charter Bus Memphis, TN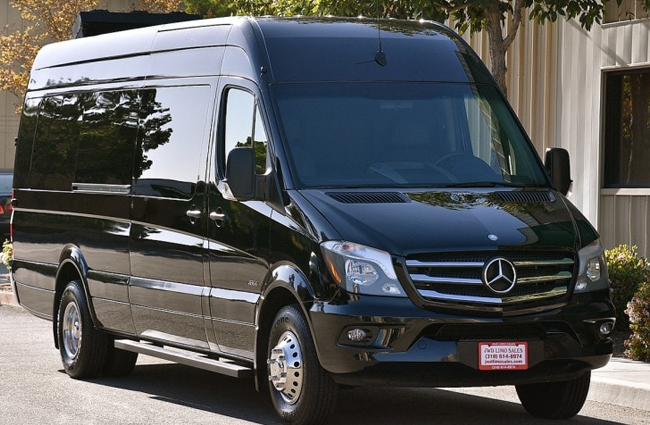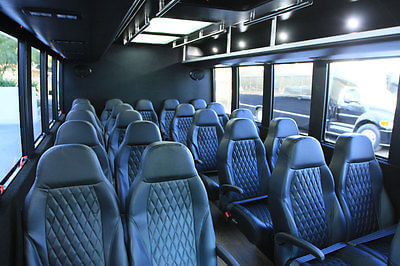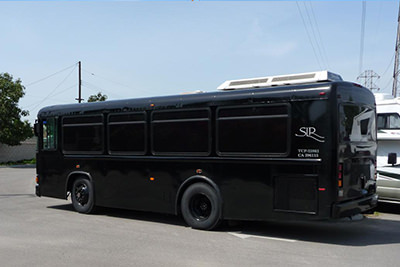 While you were organizing your next group trip to Memphis, TN, you realized that a premium charter bus rental service is what you needed? Your search has brought you to the best charter bus company in the Memphis area, and lets us explain why. Our significant experience over the years in this business has allowed us to know what are the customers' true priorities. And those are the importance of a comfortable and safe journey. With our Memphis charter bus rentals, both are guaranteed. All of our team is focused on providing the finest group transportation services. So, from the very moment you contact us, we will work together and be perfectly synchronized, so all your expectations are fulfilled. Charter buses are useful for all kinds of situations where a group of people needs to move from one place to another. They are perfect for an elegant and private event like your wedding day or a family reunion. But are also convenient for a school field trip or a sporting event. You must keep in mind that all of our charter bus rentals are superior if you compare them to the usual school buses. Our fleet of vehicles includes big motor coaches to more private mini buses. In any of these cases, we assure you will get a professional service that will follow your schedule precisely.
Beyond the quality of our attention to the clients, all of our charter buses are equipped with premium amenities that will make you have a pleasant ride until you arrive at your destination. When you get on the bus, you will be welcomed by its spacious and clean interiors, which are fundamental to having a relaxed journey. Thanks to the air conditioning, you will feel a fresh ambiance there. The moment you lie down in the spacious reclining seats, you will know for sure that you will have the opportunity to have an excellent rest while traveling on the road. With gadgets and technological commodities, you will never get bored while on board the Memphis charter bus. The free WiFi and power outlets will let you be connected the whole journey through your phone or laptop. And the TV screens with DVD players have a bunch of movies, both classical and new, for your entertainment. The charter bus rentals have other features, like ample luggage storage, onboard restroom, and a PA system, essential to cover the transportation needs of group travel. Call us for the best charter bus rental in Memphis, Tennessee, and benefit from our first-rate transportation service. Our reservation specialist team is available 24 7 for a no-obligation quote or to answer any questions and guide you in selecting the right bus rental for your next Memphis trip.
As one of the biggest cities in Tennessee, Memphis has many different activities for all kinds of public. Whatever your preferences are, you will definitely find something that calls your attention. Here is a place for everyone wanting to have a great tour bus, as there are so many interesting places with something unique to offer. Memphis is a great destination for school field trips because there are many museums and parks where the kids can learn a lot of new stuff. If you want your students to have fun at the same time they are acquiring knowledge, there are ideal museums for that. The Children's Museum of Memphis or the National Civil Rights Museum are the perfect places to take them. For those interested in arts, the Memphis Brooks Museum of Art, the Memphis Rock 'n' Soul Museum, and the Stax Museum are where you will enjoy the fullest of your stay in the city. Particularly, Memphis has the most incredible live music scene in Tennessee, so if this is your type of thing, be sure that you will have a wonderful time here. If you are lucky enough to be here at the beginning of May, you must attend Beale Street Music Festival. And for music lovers, especially Elvis Presley fans, there is a special site where you can go: Graceland, home of Elvis Presley, and Sun Studio, where he recorded most of his songs. Finally, there are also places where you can spend some time outside in nature, hiking and having a tranquil moment surrounded by green. For this, Shelby Farms Park, the Memphis Zoo, and the Memphis Botanic Garden are perfect for outdoor field trips, where you can go and sightsee the local fauna a flora.
Choose us, the most professional charter bus company in Memphis, Tennessee!
As the leading charter bus service in Memphis, TN, our only and top priority is that you seize the most of your time when you visit Memphis. From the moment you rent the charter bus by phone or email, we will take care of all the details so that everything goes exactly as you planned. We are the best when it comes to the organization of logistics for transporting groups. Through the professional chauffeur that will be behind the wheel of the charter bus, we guarantee that you will arrive on time and safely. They know the best routes in the city, and all of our charter buses have GPS, so there is no margin of error. You can choose the Memphis charter bus rental that better matches your transportation needs among our large fleet of vehicles. Depending on the number of passengers and the occasion you are going to, we can provide you with the right charter bus rental for you. We have big motor coaches for larger groups that can easily carry up to +40 people. For a more small reunion, the minibus rentals are more suitable. And for airport transfers and corporate events at the Renasant Convention Center, the shuttle vans are perfect due to their elegance and velocity. Any of these options is a much better option than the standard school buses, so give it a try, and you won't regret it. The combination of both excellent vehicles and classy treatment makes us the finest charter bus company in Memphis, TN. Contact us by phone, email, or by filling up this form, and we will give you a free quote based on a few pieces of information you provide us.
To have a memorable experience in the city, rent a charter bus in Memphis with us!